shaniasupersite.com
2015 "Rock This Country" Tour

Rock This Country (July)
Rock This Country - go to page 1 (June)
Rock This Country - go to page 3 (August)
Rock This Country - go to page 4 (September)
Rock This Country - go to page 5 (October)

Click on thumbnail for full size
If some images don't appear, click reload/refresh page
Promotional & Concert Videos HERE! (page may take a minute to load)
Uniondale/Long Island, New York - Nassau Coliseum (7/1/15)

Uncasville, Connecticut - Mohegan Sun Arena (7/3/15)

Happy #4thofJuly! Let's #RockThisCountry! (7/4/15)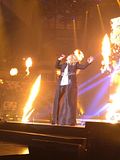 Shania Rock This Country M&M's anyone? (7/7/15) - From band member Jason Mowery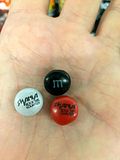 Newark, New Jersey - Prudential Center (7/7/15)
Shania Kids Can 7/9/15 - A huge thank you for this generous donation to Shania Kids Can. Together, we can make a difference!
Prudential Center executives meet with Shania Tuesday night and present their donation to Shania Kids Can.
From left to right: Jordan Harding, VP, Entertainment Strategy; Sean Saadeh, Executive Vice President; Shania; Roger Micone, VP, Entertainment Marketing.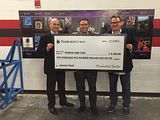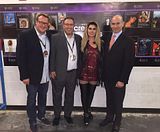 Boston, Massachusetts - TD Garden (7/8/15)

Pittsburgh, Pennsylvania - CONSOL Energy Center (7/10/15)

Grand Rapids, Michigan - Van Andel Arena (7/11/15)

#RockThisCountry (7/12/15)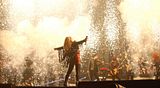 Current mood. #RockThisCountry (7/13/15)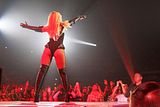 Indianapolis, Indiana - Bankers Life Fieldhouse (7/13/15)

Jacksonville, Florida - Jacksonville Veterans Memorial Arena (7/15/15) ~ More pictures HERE!

Miami, Florida - AmericanAirlines Arena (7/16/15)

Greenville, South Carolina - Bon Secours Wellness Arena (7/18/15)

Charlotte, North Carolina - Time Warner Cable Arena (7/19/15)

Washington, D.C. - Verizon Center (7/21/15)
7/22/15 - Last Night. #RockThisCountry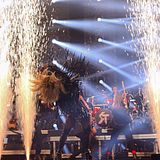 Philadelphia, Pennsylvania - Wells Fargo Center (7/22/15)

Tix & VIPs for my newly added Canadian dates are on-sale now! #RockThisCountry (7/24/15)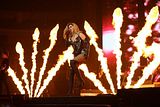 Auburn Hills/Detroit, Michigan - Palace of Auburn Hills (7/25/15)

Moline, Illinois - iWireless Center (7/26/15)

Fired up for this week's shows! #RockThisCountry (7/28/15)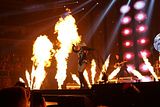 Minneapolis, Minnesota - Target Center (7/28/15)

Rosemont/Chicago, Illinois - Allstate Arena (7/29/15)

Nashville, Tennessee - Bridgestone Arena (7/31/15)
Shania with Kacey Musgraves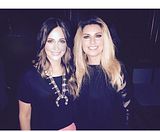 Shania with Miranda Lambert - Girls night, love seeing you.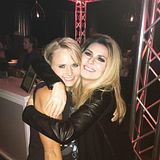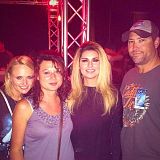 Rock This Country - go to page 1 (June)
Rock This Country - go to page 3 (August)
Rock This Country - go to page 4 (September)
Rock This Country - go to page 5 (October)